After the recent launching of the Prospero Bitcoin mining machine and the ASIC "the Minion", the company Black Arrow is currently in the center of attention. The brand, founded in 2010 in Hong Kong, has established its presence in China and now wants to conquer the rest of the Bitcoin world.
After spending some time developing hardware and embedded firmware for several clients, Black Arrow discovered cryptocurrencies about one year ago. "And we have been fascinated about the concept ever since", reveals Alex Berk, the representative of the company who talked with Bitcoin Examiner.
We interviewed Berk to find out more about Black Arrow and the news are amazing.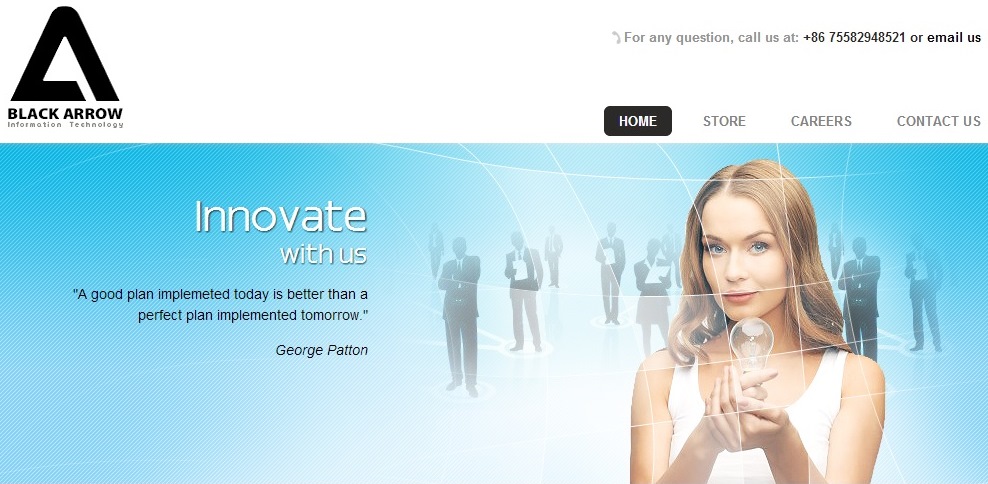 You're currently selling three Bitcoin mining products, two Prospero lines and "the Minion". That was the start of your Bitcoin adventure?
Alex Berk – Yes, we are working on three products. However, these aren't the only ones that we have made for Bitcoin. We have manufactured Lancelot miners from April to July 2013. These were FPGA Bitcoin mining boards based on Xilinx Spartan 6. Our target was to prove that we can deliver high quality hardware at a great price and at the same time to offer a great customer support.
We are happy that we've been able to successfully deliver what we've promised. We have now set our target to deliver the most efficient Bitcoin mining solution. We'll be supporting financially our Lancelot customers to upgrade to our new products in order to be able to recover and make money on their investment, thing that has never been done in Bitcoin industry.
Your rigs have great rates and prices. Are these values permanent?
We do, but the current discounts are limited. We will stop the promotion once we've covered our engineering costs. We don't aim to make any profit from the first batch of ASICs and our sole target is to cover the manufacturing costs. We funded more than 70 percent of the project ourselves. We can obtain the remaining 30 percent from various investors, but their conditions increase the price of our products. We wish to give our customers the opportunity to benefit of low prices while helping us complete this project.
Are you betting on efficiency, is that your main goal?
Yes, efficiency is the main target. We want this chip to be useful as long as possible and we think that the Bitcoin mining race will be won through efficiency, features, quality, reliability and customer support. Every manufacturer has the same price per chip, therefore the cost of the chip is not the issue.
The DIE size and the clock frequency were always the second in our development target. Our engineers have worked most of the time on optimizing the core of the chip. In theory our ASIC can run up (overclocked) to 134 Ghash/sec, while we have only advertised 100 Ghash/sec. However, if one would run it this fast the efficiency would drop, therefore we don't advertise it.
You are selling very specific types of mining equipment. Which one is right for each type of miner?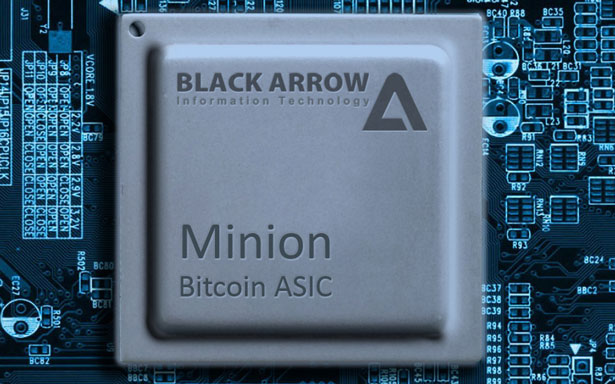 Our main product is the Minion. For those who don't know, a minion is "one who is highly esteemed or favoured". A Minion is a high performance, low-power 28nm and 100 Ghash Bitcoin ASIC developed in collaboration with VeriSilicon, a leading custom silicon solutions provider.
This ASIC is at the core of each of our miners and we're selling it separately to offer OEM [original equipment manufacturer] companies the possibility to build their own design. The end-users cannot mine with the bare ASICs and should stay away from this.
Our two miners will have embedded firmware that will automatically connect to mining polls through stratum protocol, which is the protocol of choice for high-speed ASICs. We're aiming for reliability, low maintenance and user-friendly interface. These products are developed entirely by our staff.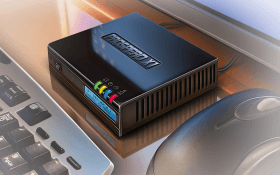 Prospero X1 is right for every customer that wishes to get the best return of investment, but don't have the space or money to spend for mining Bitcoins. It will be a great piece of hardware to have in your home and we hope that it will at least pay the whole electricity bill for your home.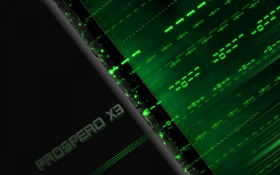 Prospero X3 is a monster. At 2000 Ghash, it contains 20 Minions and will be one of the meanest hashing machines out there. The Minion's low power consumption will allow us to fit it in just a 2U rack space. You can store it in your own home if you wish, if you don't mind the noise made by the fans required to cool so many ASICs. For this reason we recommend it for data centers. Serious miners can buy 21 of these and stick them on the same 42U server cabinet rack, but they will be required to provide 22kW (100A@220V) of power. The revenue generated today by 21 x X3 would be $17,300 per day.
What are Black Arrow plans for the future? Are you developing new devices?
If everything goes as planned, we'll continue working on improving our miners. As soon as 14nm is available, by 2015, we'll release a new ASIC using this technology. As we have a trick up our sleeve, we expect our 14nm ASIC to outperform three times in speed and power any other 14nm designs.  As always, we will offer preferential deals to our previous customers.
However, our plans for the future are not only Bitcoin mining. We will start making TCP/IP hardware once we finish this project.
How do you see the mining market right now?
The customer behaviour changed from June. It's understandable because the difficulty rose so much and they didn't have a chance to recover their investment. The rise in difficulty was not something that happened by accident. The customers were enthusiastic and some vendors took full advantage of that.
We understand that the relation between a vendor and customers has to be win-win. We are trying to address this by guaranteeing our customers that we'll do everything we can to protect their investment. We will do this through offering the best technology available, aggressive pricing, limiting the number of ASICs that we put on the market in order to give everybody a fair chance of recovering their investment and earn money.
How do you see the future of Bitcoin?
We believe in the concept of a virtual world. Software and hardware engineers try and emulate our living world into a virtual one since the day computers were invented. It was only a matter of time for a virtual currency to emerge. We are happy that we can take this currency from virtual and spend it in the real world.
It's great for people to be able to keep their money in their personal computers and not to have to rely on somebody else to guard it for them. For this reason we see the future of cryptocurrencies as a very bright one. We think that Bitcoin will go up in value together with the network difficulty. We can only hope that in the future we will be able to use this technology for the greater good.