Accept bitcoin donations! have you recently heard about a new system called Bitcoin? Bitcoin can be defined as a new digital currency that has been introduced on the web. The digital currency is an efficient and secure form of making payments on the web. The open source software is a secure avenue to make payments. It can be used on various platforms for example gambling website where Bitcoin has become a popular transaction unit. How to accept bitcoin donations is one of the questions many webmasters are asking. Accepting bitcoin as donation is certainly very crucial for webmasters now more than ever, as more people are shifting to online payments.
Accept Bitcoin Donations – What is it?
A lot of tech savvy individuals have already shifted to using Bitcoin but what about the ones who're still new to the idea? A new trend that has recently sprung is with respect to Bitcoin donations. How to accept Bitcoin donations on the web? So many questions and you're left clueless so here are a few tips that'll assist you in making Bitcoin donations. This innovative concept of accepting money helps to make worldwide payments quick, secure and easy. It comprises of peer-to-peer technology without being supervised by a central authority or banks. If you're handling a site where donations can be accepted then by using Bitcoin, the process becomes relatively easy.
Related: Who Accepts Bitcoins As Payment? List of Companies, Stores, Shops
How to Accept Bitcoin Donations?
Accept bitcoin donations in the form of United State Dollar (USD), Euros or any other form of currency at a standard exchange rate. Currently there are over 12 million Bitcoins in circulation where most of the users comprise of businessmen. Major media outlets are already investigating the growing popularity of Bitcoin donations. Using a variety of efficient tools that convert payments into Bitcoin currency, all you require is a Bitcoin extension.
Bitcoin Donation Tools
1. Donations of variable amounts can be made using an image link that supports a Bitcoin link and a specific donation. The Bitcoin QR code image can be placed on your site that also allows users to place donations using their smart phones. For ensuring Bitcoin donation it is important to maintain a secure environment.
Note: Create bitcoin donation button for your site / blog. Once you signed up you will be giving bitcoin donation buttons and bitcoin QR code image to add to your site. I would recommend adding both for convenience. Donation buttons, bitcoin address, and QR code image look like this: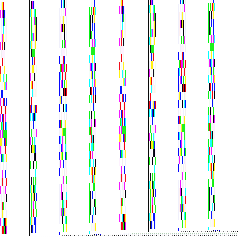 Inside of that QR code is a bitcoin address that looks like this: 16qT2iLQ7d5MiEkKWYau6mfRNHUFZ3NzHz
2. To accept Bitcoin donations on the site then an alternate option can be in the form of a donation counter. By placing a donated so far' label on your site as a part of a campaign. The label can indicate a time frame and a standard amount for the donation users wish to place. Shopping cart plug-ins can be the perfect answer to your question as well.
Note: Use blockexplorer.com to get a bitcoin donation counter. They have instructions there. 
3. Payment buttons directly add Bitcoin transactions on your site. The payment button basically opens an overlay that can be controlled until the payment has been received. Payment pages that are similar to buttons directly take the user to an online special payment page. Payment iFrames particularly process the payment directly without opening pop-ups.
While trying to understand Bitcoin donations, you must make sure that your site is secure! Standard website security emphasizes the need to possess complete control over the transactions made. A Bitcoin address can easily be intercepted during publication that can direct the money over to another domain. If you want to know how to accept Bitcoin donations and safeguard every payment then make use of a HTTPS certificate that legally protects your site from unfortunate events.