Steven Hay
Early Bitcoin adopter, crypto trader/arbitrageur, financial writer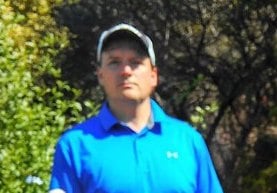 Steve, a pen name used for privacy reasons, was born in '79 in South Africa. He currently writes for 99Bitcoins and a major international crypto broker.
Steve's background is in IT, journalism, and finance. He became interested in economics in the wake of the 2008 crash and put most of his savings into gold in 2009. He discovered Bitcoin in late 2012 and began hodling it from early 2013.
Steve has written for many crypto publications over the years, starting out with news and market coverage for CCN in 2013. He's also written for BuyBitcoinWorldwide, CoinGecko, Coinmama and several other cryptocurrency companies.
Steve recommends crypto writing as a great way to earn Bitcoin and learn. When not writing about Bitcoin or watching markets, Steve can usually be found on the golf course.
Steve's current portfolio allocation is about 90% Bitcoin and 9% gold, with the rest in altcoins and fiat.
Steve can be contacted at Steven[at]99bitcoins[dot]com or at HeySteve on the freenode IRC server.