If you've been dealing with Bitcoin for more than a few weeks then you probably know there are specific tools you'll need in order to keep track of what's going on, calculate mining profitability or even make a few Satoshis every once in a while.
Today I'm proud to present 99Bitcoins' improved Toolkit for Bitcoiners. We've recently added a few more extra free tools which you can now use at your convenience:
Bitcoin faucet rotator (free)
Probably one of the most popular genre of Bitcoin websites are the faucets. Sites that pay out micro amounts of Bitcoin for their visitors. The problem with faucets is that you usually make only a very small amount of money from each site and you have to wait a really long time until you can use it again.
That's exactly why we created our faucet rotator. A tool to help you quickly navigate between hundreds of Bitcoin faucets allowing you to quickly earn a few Satoshis from each one. If you're completely new to Bitcoin this is a great way to get your first Bitcoins inside your wallet and understand what it's all about.
---
If you want to take a deeper look into Bitcoin mining then you'll probably need a good mining calculator. The mining calculator will allow you to estimate how much time it will take you to get a positive return on investment for your mining operations.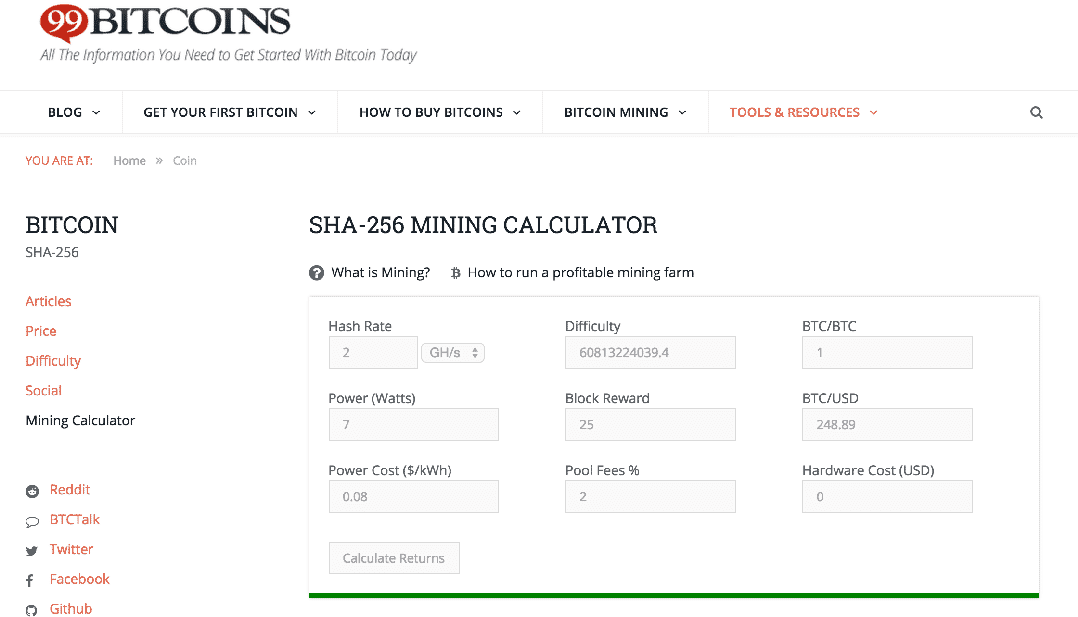 ---
Bitcoin rate calculator (free)
This is perhaps one of the most exciting tools we've come up with so far. Since there are so many different Bitcoin exchanges and so many different fees and exchange rates it's sometimes hard to find out where the best place to buy Bitcoins is.
The Bitcoin rate calculator helps you solve just that. Just enter how many Bitcoins you're looking to buy / sell, what country you are from and get a list of different quotes from various exchanges. If you hover over any quote you'll see an exact breakdown of how the number is calculated.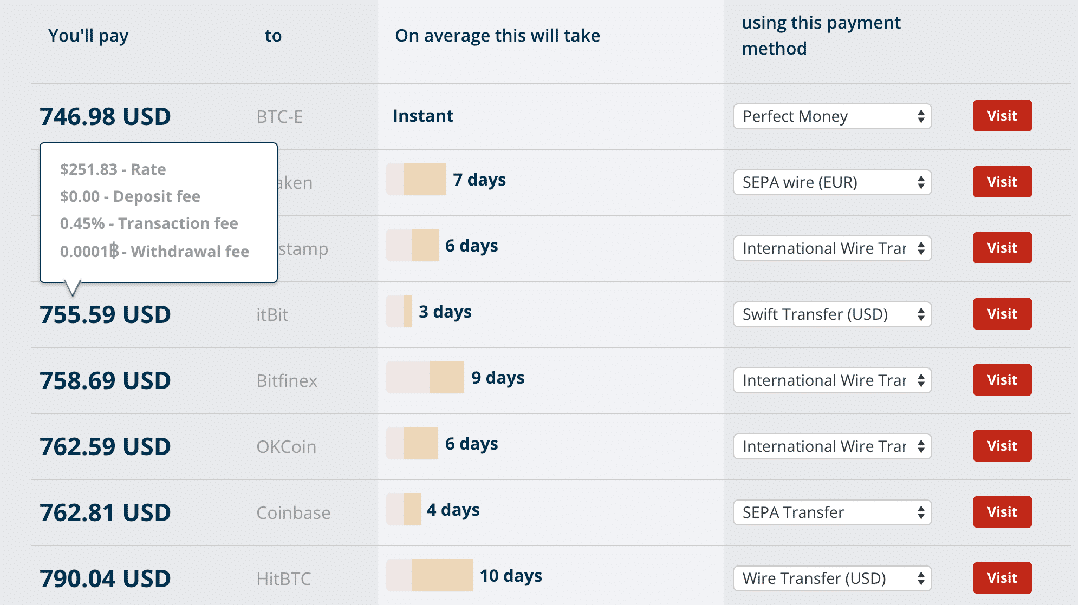 If you're an exchange you can easily add yourself to this list as well by filling out a simple form.
---
Recently we've launched our own Bitcoin faucet called Milli. We try to make this one of the highest paying Bitcoin faucets out there by giving away 700 Satoshis every 30 minutes. You can also refer other people to the faucet and receive a 35% referral commission.
---
Of course not all of our tool are new, some have been on the market for quite some time now.  The Bitcoin price ticker widget for WordPress has been available for almost 2 years now. It is currently active in over 400 Bitcoin websites and has an average rating of 4.5 out of 5.

The price ticker allows you the display the latest and historical (up to 30 days) Bitcoin price from 4 major exchanges. It also shows Litecoin prices as well and is highly customizable.
---
If you're looking to get a constant news feed on your WordPress site you can always get our Bitcoin news feed widget. Although I can honestly say it's not as successful as our other tools, this widget still supplies a good continuous stream of Bitcoin news from the leading websites.
---
To conclude I hope some or all of these tool will help you in trading, mining, exchanging or building your next Bitcoin business. If you have any additional features or tools you'd like for us to create feel free to leave your comments below.