Since it seems something new is happening in the Bitcoin hemisphere every other day a lot of people are asking what is the best way to stay updated. Whether it's the latest news or the Bitcoin price here are 8 ways that will help you keep up with the times.
For your desktop – Best Bitcoin widgets around
This free gadget will show you the total amount of coins you own, how much they are worth and will also connect to your mining pool to show rewards and other data. The widget was written by BitcoinTalk member Domchi and has just rolled out a new updated following the collapse of Mt.Gox.
Although the website may seem a bit shady it had been tested by several BitcoinTalk members which have proven it to be "Safe, simple and clean".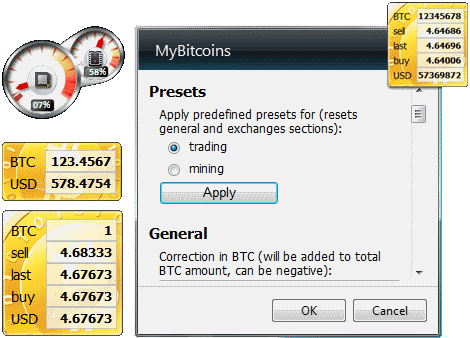 This free app which I personally use will place a Bitcoin ticker on your Mac OSX bar at the top of the screen. The ticker can show prices from up to 7 different exchanges.

For Internet browsing – Best Bitcoin news websites
r/Bitcoin (Rated #52 on the web | 133,012 readers)
Although Reddit is a link submission site throughout the last 18 months I've found it to be the best source for Bitcoin news. First of all, most of the interesting news stories will reach it anyway. Second, the most interesting news leaks and informal stories arrive there as well.
Coindesk (Rated #3667 on the web | # of readers unknown)
With an estimate of several million visits per month (data is not completely accurate), Coindesk is currently the leading Bitcoin website. Unlike other websites Coindesk doesn't supply sponsored posts which makes their stories a bit more reliable. Keep in mind that they publish around 10 posts each day which makes it hard to follow sometime.
My advice would be to subscribe to their daily news update and just skim on the major headlines once a day. For some reason the signup for the daily news updates is available only on the mobile version of the website (weird…).
DCMagnates (Rated #135,050 on the web | # of readers unknown)
If you're looking for news alongside trading advice then DCMagnates is probably the best option available. The site supplies extensive news coverage and also trading analysis of Bitcoin, Litecoin and other crypto-currencies. Again, the best way to stay up to date would be to sign up for their daily email updates.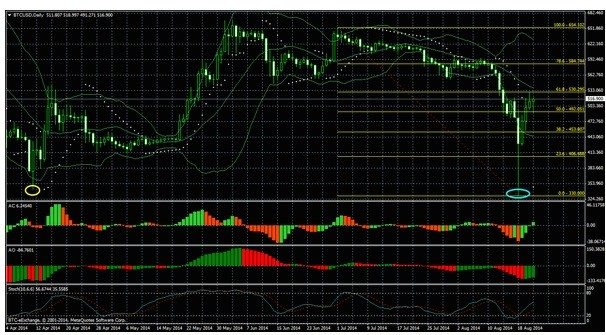 For your mobile phone – best Bitcoin apps
Bitcoin Checker (Android) –  50,000+ users, Rated 4.7 by 3,427 users
This app will allow you to not only get the latest prices but also to set alarms to specific conditions. For example if the price goes up or down by a certain precent or amount.
ZeroBlock (iPhone | Android) – 50,000+ users, Rated 4 by 840 users
The app that was purchased by Blockchain.info allows you to view latest market prices, Bitcoin news and also incompasses a Bitcoin calculator. Bitcoin price alerts are also available. It seems that the iPhone version is better than the Android one as it's rating are 4.5 whereas the Android's version is 3.6.
99Bitcoins' Mobile App (Android) – 1,000+, Rated 4.6 by 43 users
Of course we wouldn't leave this post without mentioning our own Bitcoin app. Perhaps it's not as fancy as the other apps but it gets the job done. With our app you will be able to track the latest Bitcoin prices from 4 different exchanges, get the latest Bitcoin news stories from 7 different sources and display a Bitcoin price widget on your phone's home screen.
Have any other ways to stay updated that weren't stated here ? share them in the comments below. 
p.s.
If you want to stay old school and get a physical news paper about Bitcoin check out Bitcoin Magazine, they have a digital and a printed version and are doing a really nice job.