Our favorite cryptocurrency awesomeness continues with some memes that will crack you up. Who said money couldn't be fun? We will prove it wrong!
1. The Good Wife and Bitcoins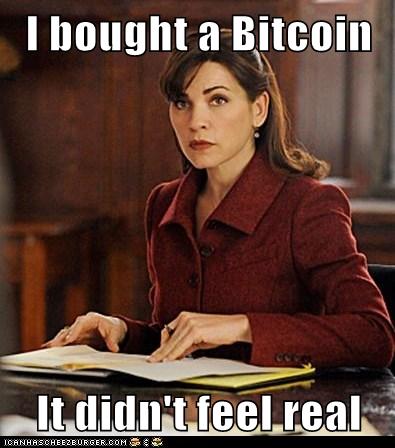 Looks like one of our favorite lawyers got some digital coins to spend.
2. Investment banker's logic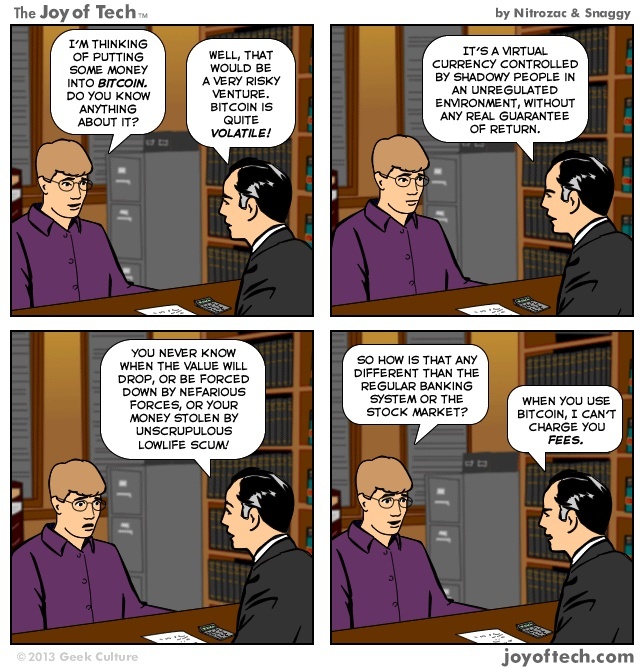 All the truth revealed in a simple cartoon!
3. The mafia Bitcoin miner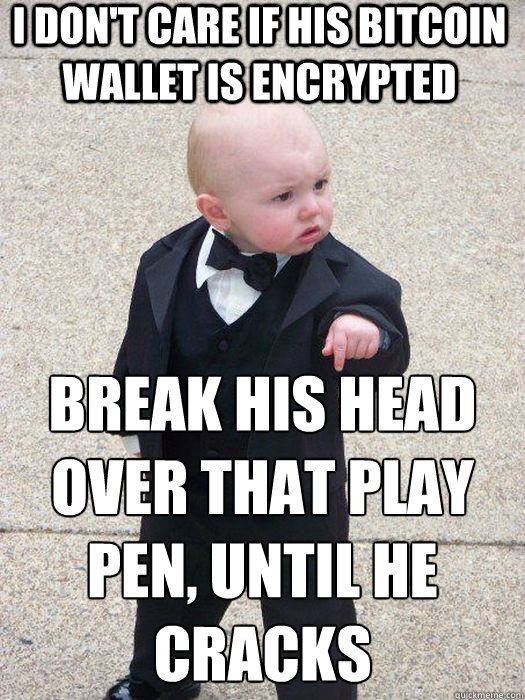 Babe Godfather has a demand and he wants it done now.
4. Bitcoin haters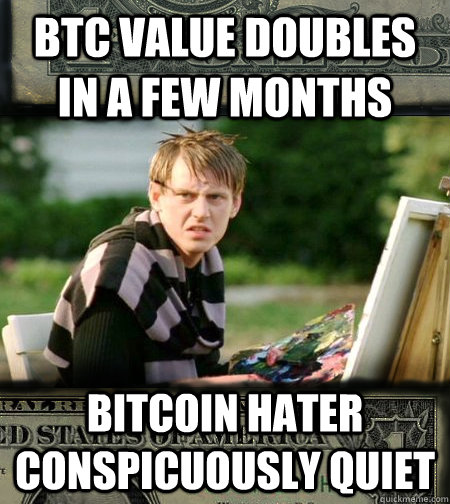 When everythingsgoing up, haters always want to bring you down, but sometimes they can't.
5. And the chief miner says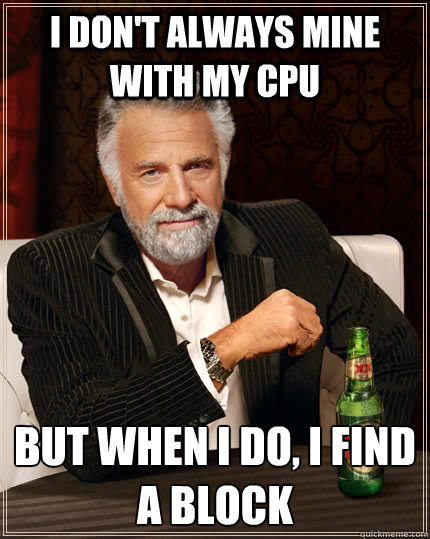 If anyone can do it, it's him…
6. Mining Bitcoins since the beginning of time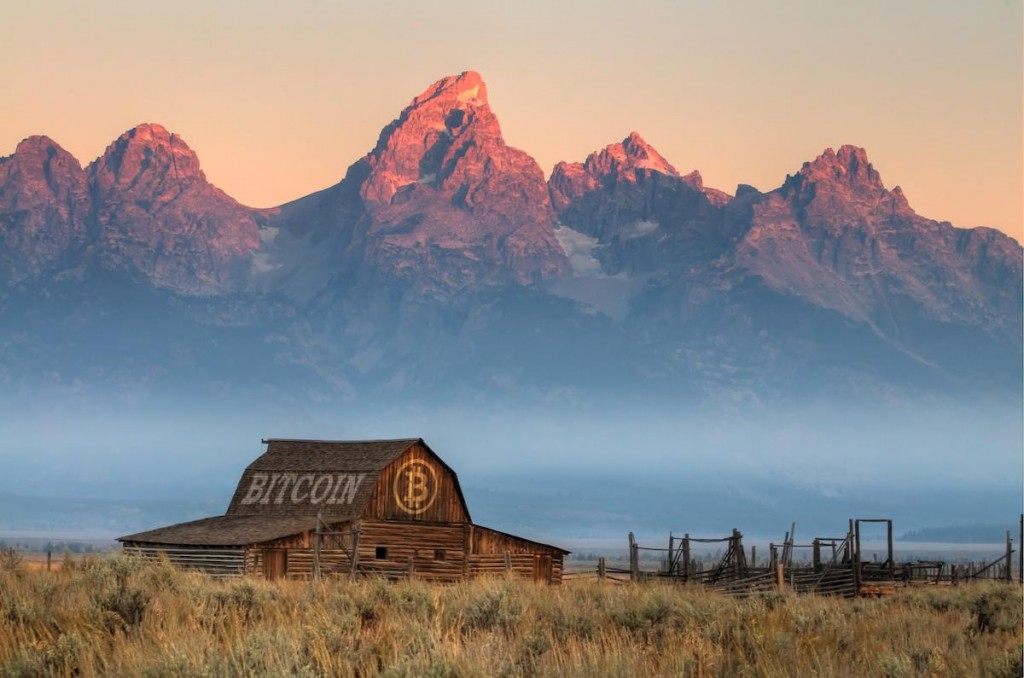 Forget about gold! Looks like the pioneers were looking for Bitcoin.
7. Proving them wrong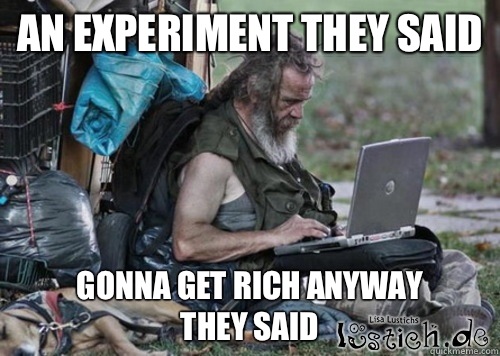 "They" always say it's just an experience or a bubble that's going to burst, but maybe they are wrong.
8. Meanwhile in Africa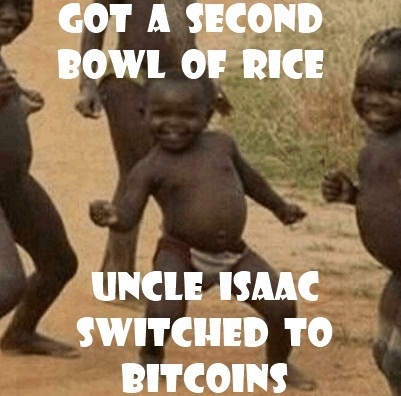 Don't mind the strange font, mind the message. Like we said here, Bitcoin is helping to change things in some poorer countries.
9. And the scamers thought they were smart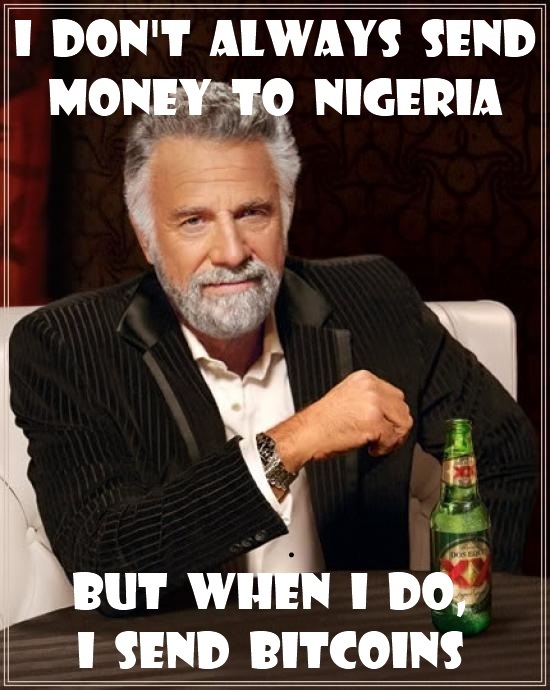 10. The Government's vs. Xzibit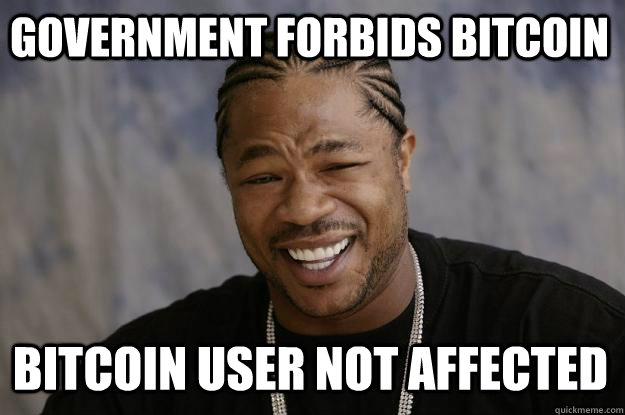 This meme will pimp your Bitcoin!
11. BYOB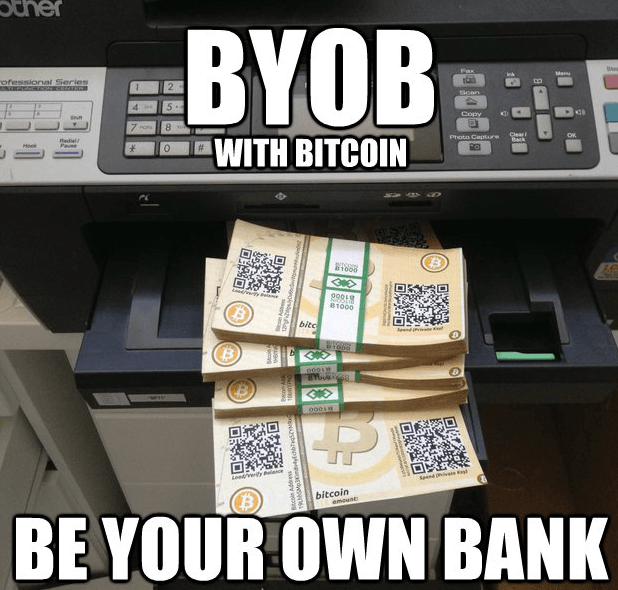 Now you understand the acronym.
12. Christmas in Crazy Land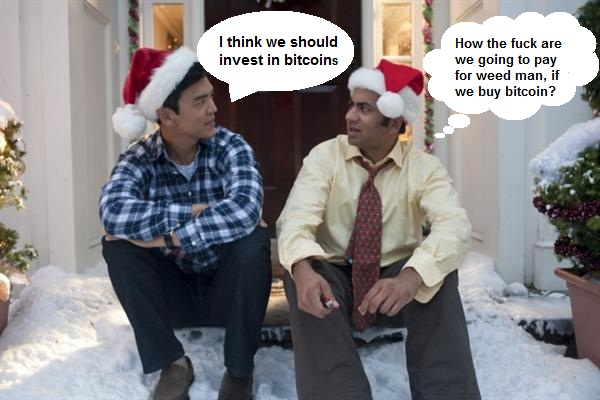 Duh-doy This guy clearly doesn't know what Silk Road is.
13. Just Hillarious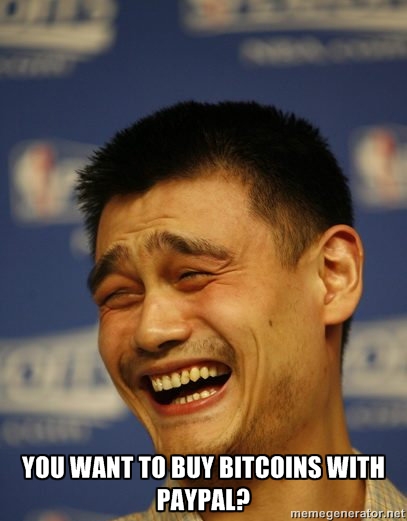 Let's take a moment of silence…
14. The Hustler's Story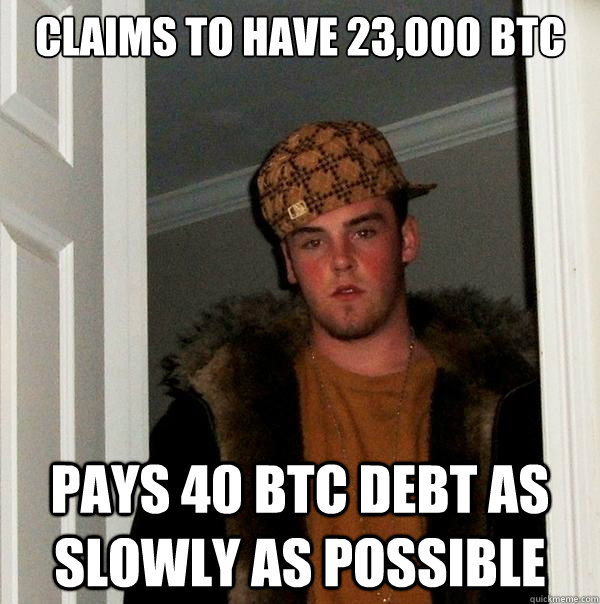 Scumbag Bitcoin user…
15. Do the math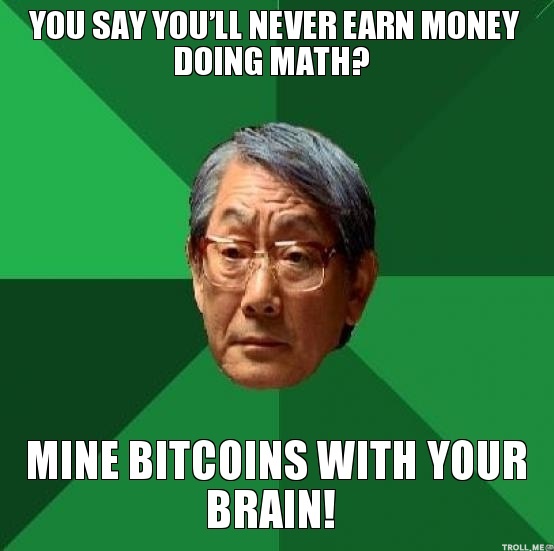 Yes, mighty Asian father!
16. Breaking Bad, Bitcoin edition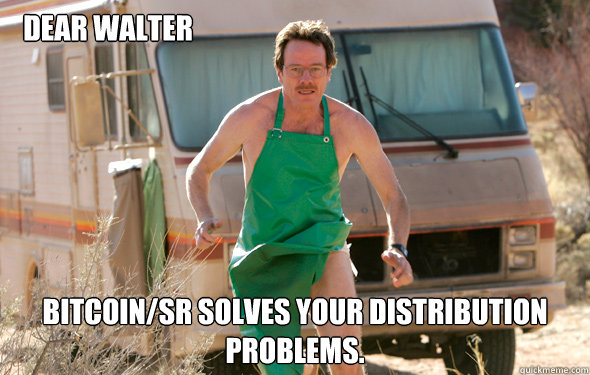 Accept the solution, Walter, once and for all.
17. The government be like…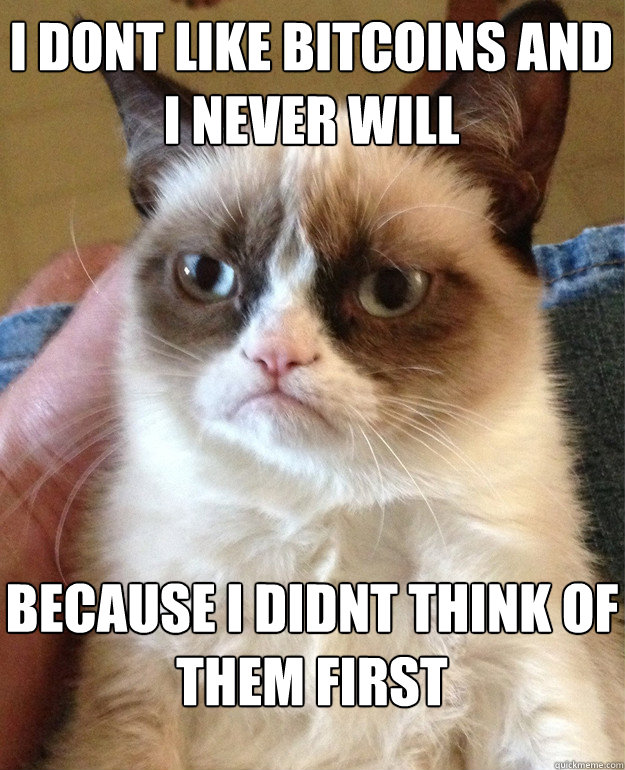 Grumpy Cat is clearly not Satoshi Nakamoto.
18. Cyprus… Haha!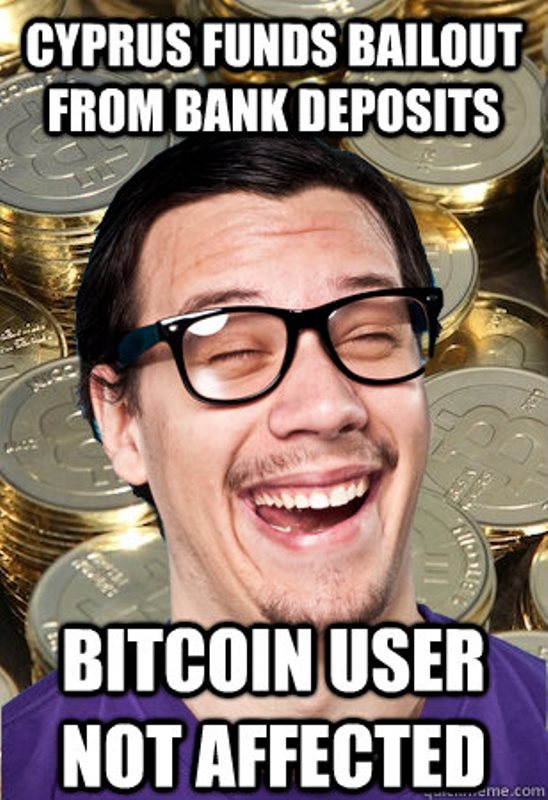 Smart Bitcoin user, not being affected  by the crisis and all.